Fresh Sushi & Authentic Japanese Cuisine

Available for dine-in, takeout and delivery.
Welcome to Our Sushi Restaurant

 
Our goal is to offer our customers delicious fresh sushi and friendly service in a warm and welcoming atmosphere.
Our menu features both traditional Japanese dishes along with our own unique sushi creations focusing on quality, beauty and freshness.
Popular Menu Items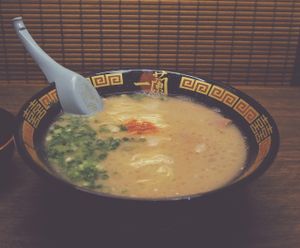 Our own homemade soybean miso broth with chunks of fresh Tofu and kelp seaweed, garnished with scallion and bonito.
$9
Fresh lobster, salmon and toro, wrapped in soy paper inside out and topped with salmon roe salad.
$15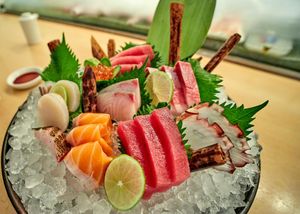 A house combination of our freshest fish served on a bed of ice, served with fresh ginger and wasabi.
$22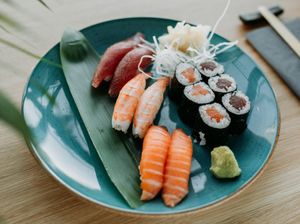 6 pieces of fresh sushi and Chef choice Maki Roll, served with ginger and wasabi.
$21



Enjoy 15% Off Your Next Order
Discount applied to pickup and carryout orders only
(Excludes dine-in and delivery)

Available Monday - Thursday 11AM - 6PM

Must mention coupon when ordering
 
"One of the best Sushi restaurants in town! Their service is great and their staff is always polite. The sushi here is the freshest I've ever had. We highly recommend this restaurant.
- Tony G.
"This is our favorite sushi bar. We frequent this place at least once a week. The menu has so many unique options. This is simply the best sushi money can buy."
- Ryan M.
"I came here with my boyfriend and another couple. We enjoyed the vast menu of special sushi rolls. I can't wait to try the other items on the menu. We will definitely be back."
- Tracy H.
Contact us to make a reservation or place an order.